Christmas in the Village:  2020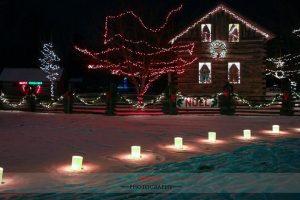 The village buildings will be closed in December due to Covid-19.  The buildings and grounds will be decorated for you to enjoy. We hope to sell popcorn, hot chocolate, and cookies the first two weekends in the evenings.
Donations are appreciated.
Friday, December 4th: 7:00 to 9:00 p.m.  
Saturday, December 5th 6:00 to 9:00 p.m.
Sunday, December 6th: 6:00 to 9:00 p.m.
Friday, December 11th : 6:00 to 9:00 p.m.      
Saturday, December 12th : 6:00 to 9:00 p.m.  
Sunday, December 15th : 6:00  to 8:30 p.m. .

The outdoor Christmas lights will be on from the first part of December until sometime after Christmas for your drive through enjoyment.
  2021 4th of July
The village buildings will be open from 12:00 p.m. to 5:00 p.m. the afternoon of the 4th.  Activities in McCurdy Park occur all day and into the evening.  Fireworks are set off at approximately 10:00 p.m. from the sledding hill behind the village.  Members of the Friends of the Village may park in the Village Parking Area.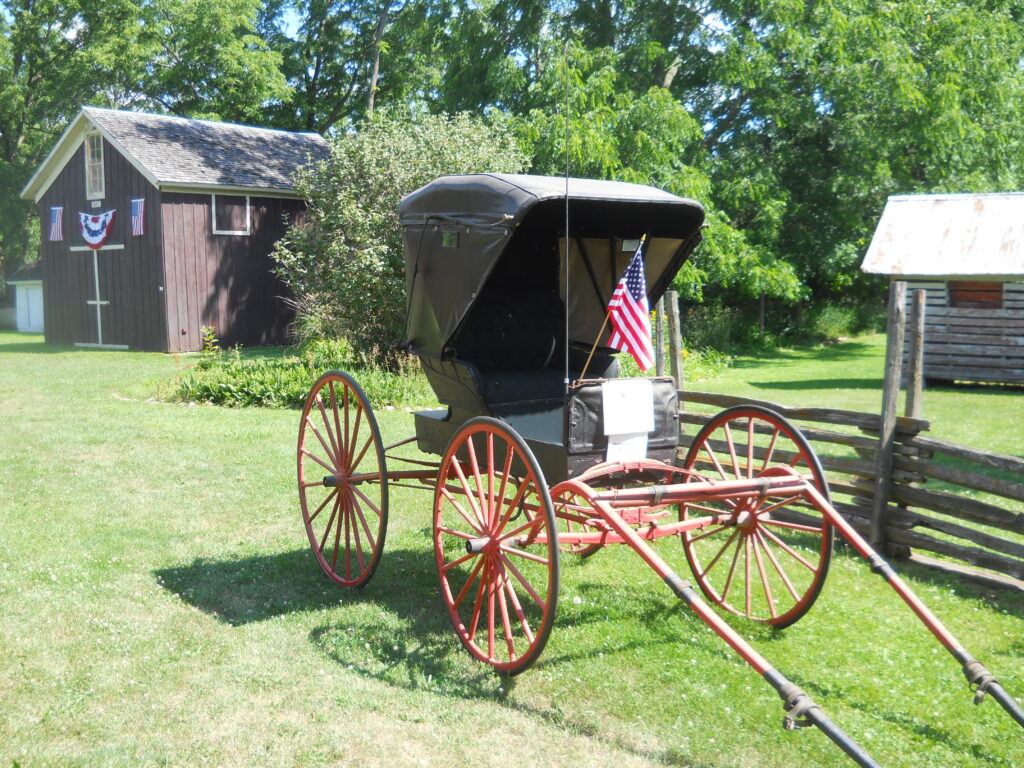 Tours:
Midwest Brass and Gas touring group will be in McCurdy Park and the Historical Village on July 14, 2021 from 11:00 to 2:00.  They will have 25 antique cars, 1912 or earlier, parked near the Eagle Scout pavilion.  Come see the cars and visit with their owners.  A private tour of the village will be available for the group.
The village is open for anyone wishing to walk through and see the gardens and take pictures. However, the buildings are not open unless a special event is taking place or an open tour has been scheduled.
*School and group tours available, $3 per person
School Tour activities:
Village-Green Games include: Sack races, rope stilts, graces, roll the hoop, and jump rope.
Teachers may do lessons in our one room school house if desired.
An educational tour of village buildings.